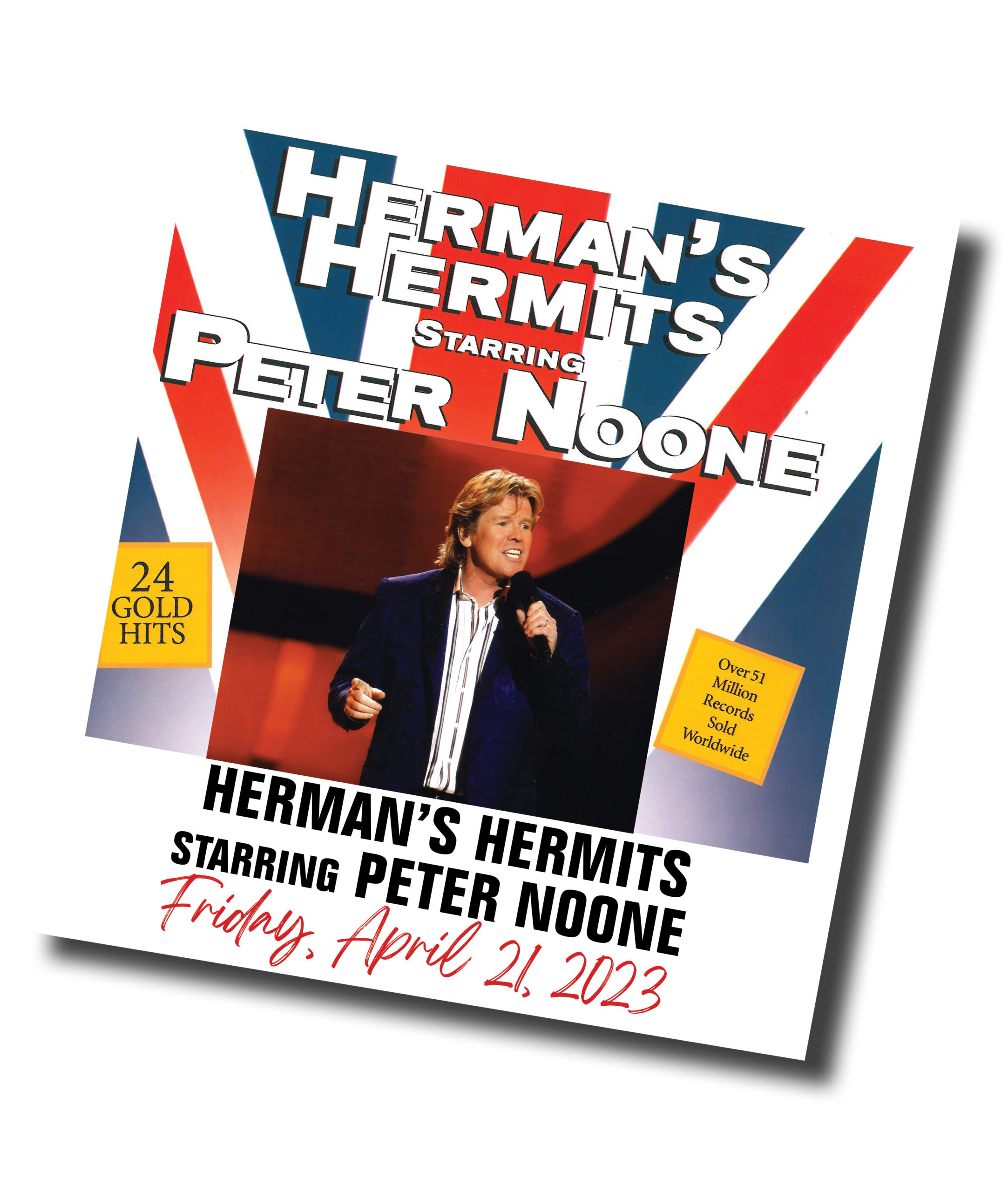 Herman's Hermits starring Peter Noone
Regarded as one of Rock & Roll's most versatile entertainers, star of stage, screen, and record, Noone sings the songs that defined a generation with hits like "I'm Henry the VIII, I am" and "Mrs. Brown you've got a lovely daughter".
Single tickets will be on sale September 8. Call the box office for information about season member tickets.