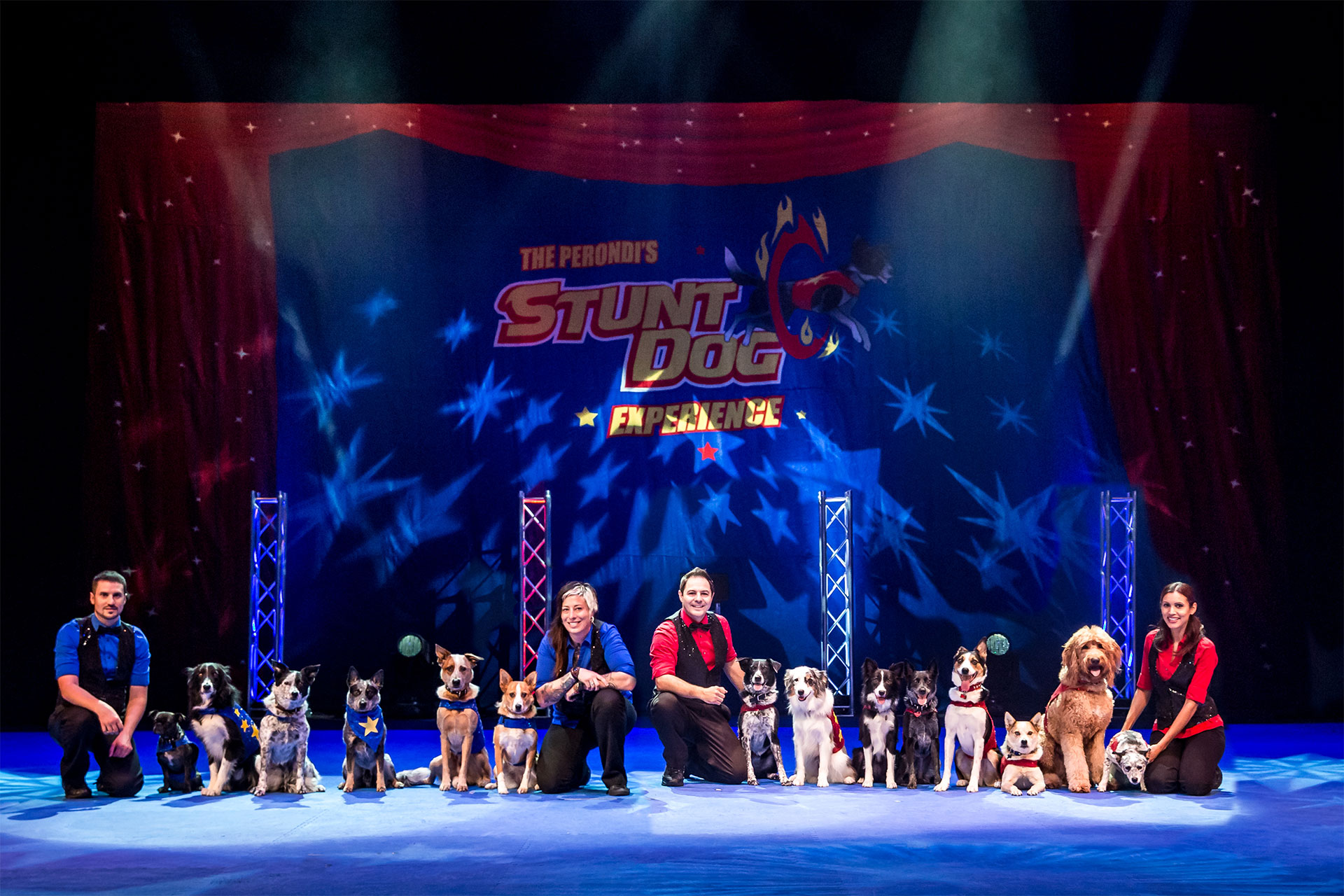 Stunt Dog Experience
During "Stunt Dog Experience" students will enjoy incredible stunts and behaviors performed by rescued dogs. Amazing tricks, big air stunts, comedy antics, dancing dogs, and athletic feats!
The artists will talk about how to care for dogs and why it is so valuable to have them as well as the benefits of rescuing an animal. The Merryman Center will be partnering with the Kearney Animal Shelter and information about their mission will be shared prior to the performance.
This is a Kearney Public Schools student matinee and not a public performance.