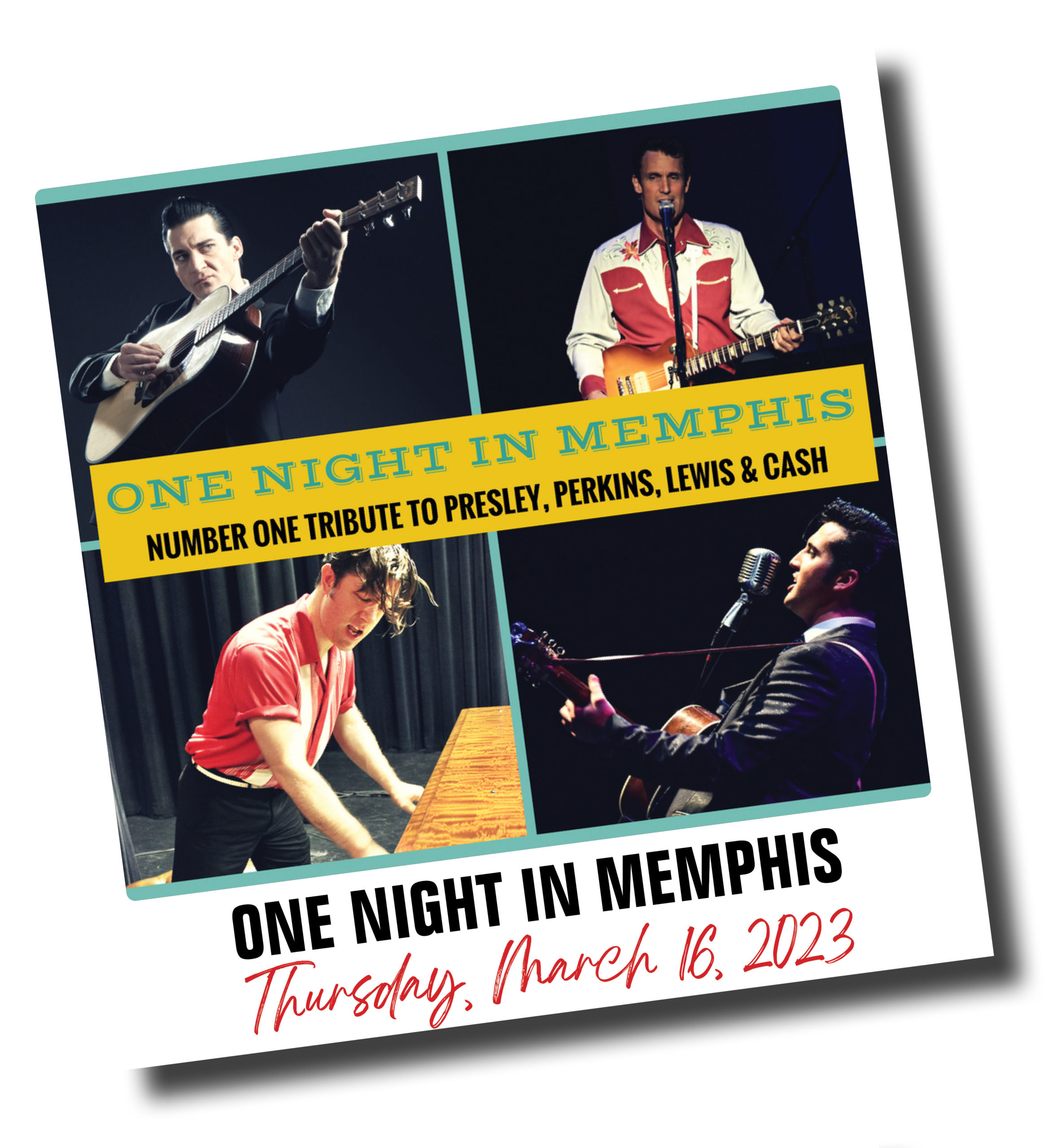 One Night In Memphis
A critically acclaimed tribute to legendary Sun Records recording artists Carl Perkins, Johnny Cash, Jerry Lee Lewis, and Elvis Presley. Authentic rockabilly, country, gospel, and 1950's rock & roll. There's a whole lotta shakin' going on!
Single tickets will be on sale September 8. Call the box office for information about season member tickets.